When visiting Florida, almost everyone but Jaguars fans overlooks Jacksonville. With beautiful beaches and riverside walks, rich history, and diverse activities and sites, this city is perfect for a vacation.
Jacksonville has many attractions that will easily satisfy the whole family. These fourteen possibilities are the best of the many options.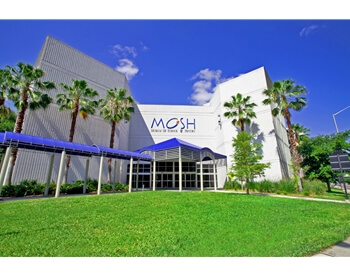 Museum of Science and History
Abbreviated MOSH, http://themosh.org,The Jacksonville Museum of Science and History is a place that kids will love. The best thing to experience here would be the events they put on, like planetarium shows and hands on activities.
There are also dinosaur exhibits and lots to learn about the history of Jacksonville and Northern Florida. Located downtown, this could be a hub to begin a day full of activity.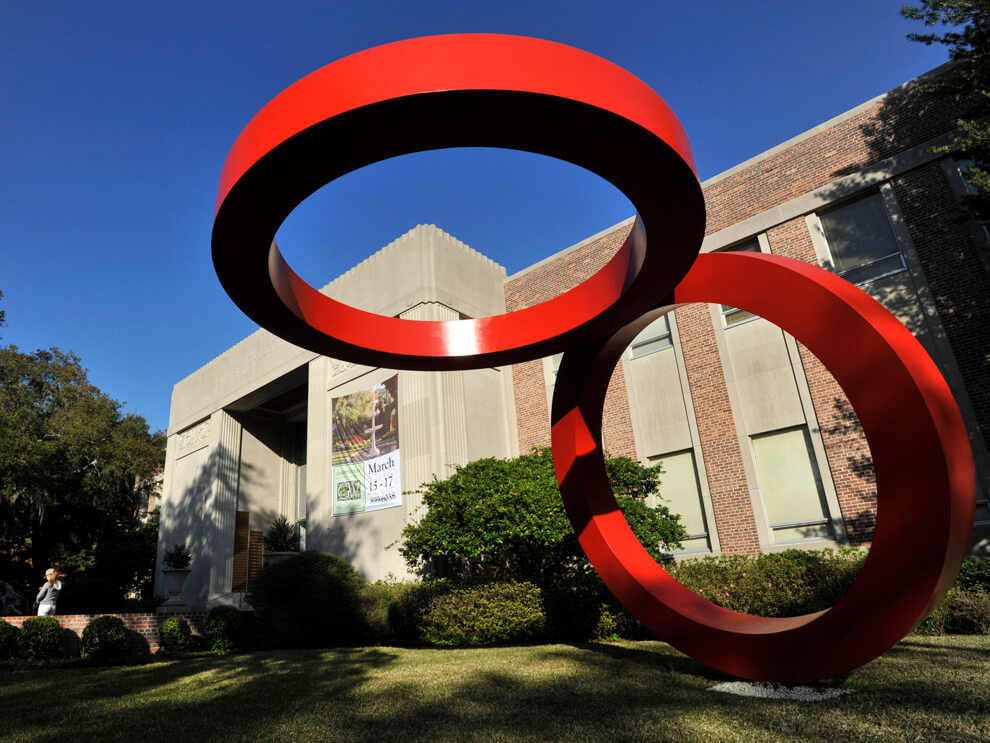 Cummer Museum
The Cummer Museum of Art and Gardens, cummermuseum.org, is a beautiful place to visit. If you enjoy art, it has one of the best collections in this area of the country. The gardens are beautiful and possibly the best part about this place. Being right on the edge of the river, the views from the garden are breathtaking.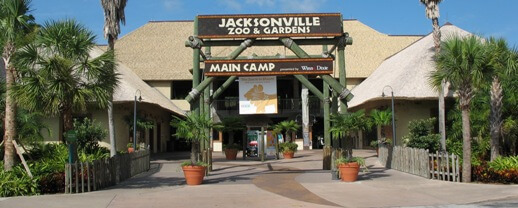 Jacksonville Zoo
The Jacksonville Zoo and Gardens, http://www.jacksonvillezoo.org, takes you on an adventure like a safari. For kids, it can be "interactive and educational" with various learning activities and ways to get up close to animals.
In the range of the jaguar, they have a replica of a Mayan temple that you can walk through amidst the animal exhibits. The giraffe overlook takes you up high where you can be at eye level with a giraffe.
The Zoo also has a 2.5 acre play park and splash ground for the kids to enjoy while they break from the animals, and over 2,000 rare animals and 1,000 plant varieties to enjoy.

Catty Shack
The Catty Shack, http://www.cattyshack.org, has a large variety of big cats like tigers, lions, cougars, and more. The cats are rescued from bad living conditions and now have a loving home for the rest of their lives. Now people can enjoy them in a more natural habitat. The best way to visit would be a guided tour, available day or night, where you get to see them feed the animals.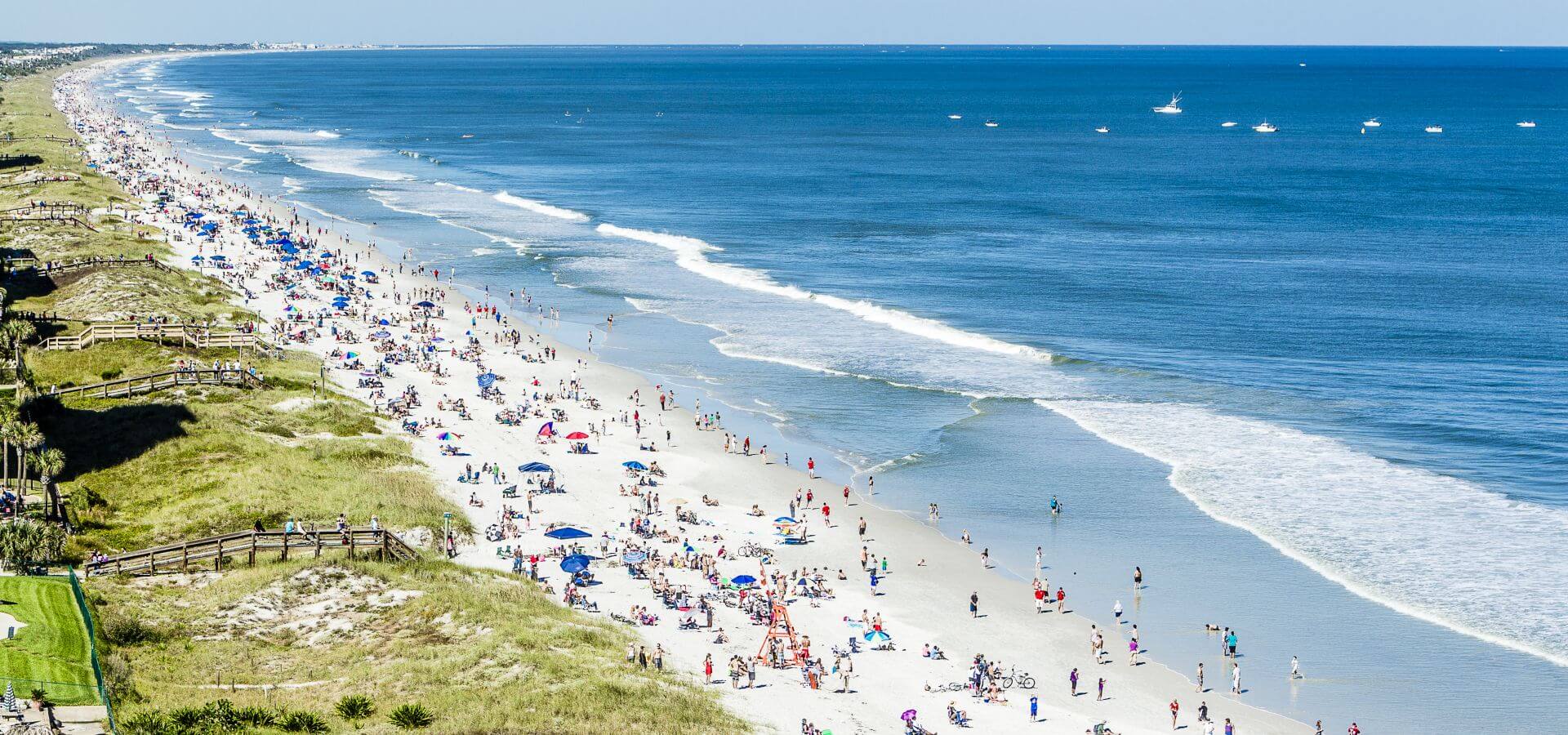 Atlantic Beach
Like all the famous beaches in Florida, http://www.visitflorida.com/en-us/cities/atlantic-beach.html, Atlantic beach has miles of sand to relax on, but is also close to many parks and golf courses. Of course it will also have the usual beach shops for those who like souvenirs.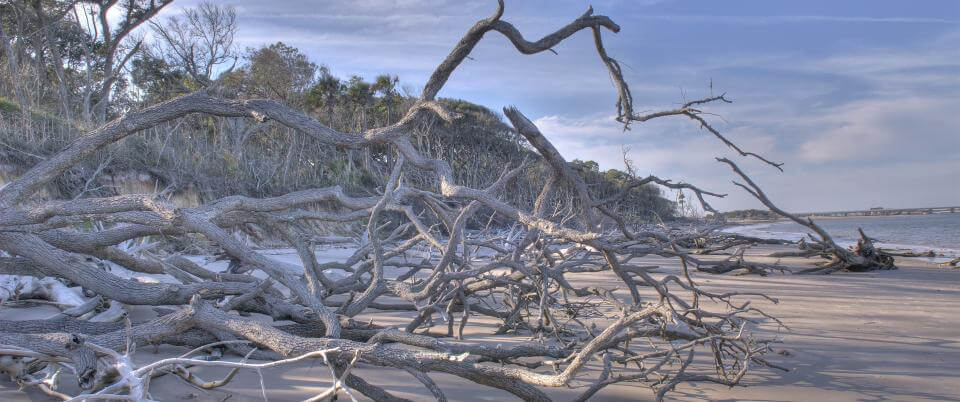 Little Talbot Island
Little Talbot Island, https://www.floridastateparks.org/park/Little-Talbot-Island, has been preserved unlike many commercialized areas. It has natural sand dunes, forests, and a variety of wildlife like otters and bobcats. The miles of beach are extra relaxing without the huge condos in the background. You could spend all day here with other activities including kayaking, hiking, and picnicking next to the beach in the pavilion.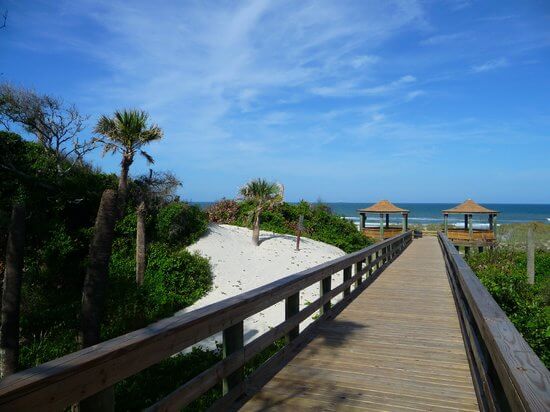 Kathryn Abbey Hanna Park
Kathryn Abbey Hanna Park, http://www.coj.net/departments/parks,-recreation-and-community-services/recreation-and-community-programming/oceanfront-parks/kathryn-abbey-hanna-park, has a beach, biking trails, a 60 acre lake with fishing and various boats for rent, and even a splash park for kids. This is another place to spend a relaxing or activity filled day.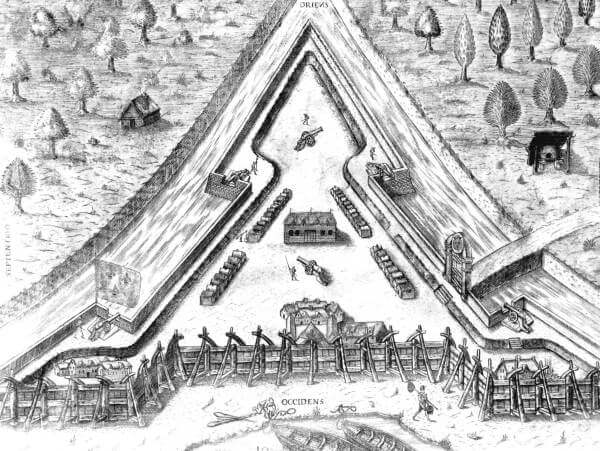 Fort Caroline
Fort Caroline, https://www.nps.gov/timu/learn/historyculture/foca.htm, is an interesting sight for anyone interested in history. It was colonized by the french, and the rich history can be revisited at the fort. They even put on events to reconstruct history here. In addition, there are various hiking trails to go on.

Friendship Fountain
Friendship Fountain, http://www.downtownjacksonville.org/locations/l-93-friendship-fountain.aspx, sits right next to the Museum of Science and History. Located in downtown Jacksonville on the edge of St. Johns River, this is one place you can't miss. The massive fountain pumps water up to 100 feet in the air. At night, hundreds of lights illuminate it. From here, you can walk by the riverside or visit other downtown sights.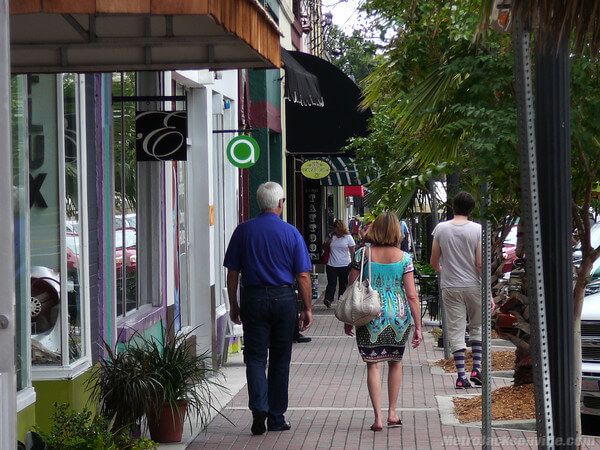 Riverside Avondale
Riverside Avondale, http://riversideavondale.org, is a preservation of old neighborhoods, has a captivating statue, and hosts a thriving arts market on Saturdays. Take a walk through history by yourself or on a guided tour, available on the weekends.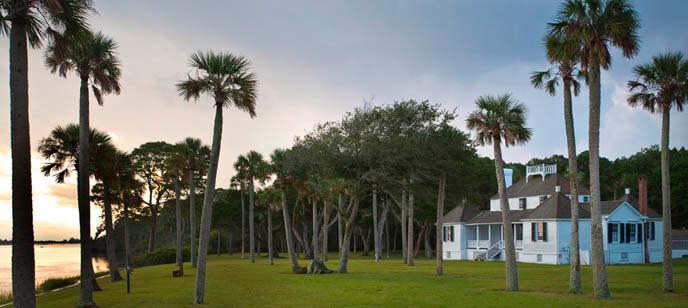 Kingsley Plantation
Kingsley Plantation, https://www.nps.gov/timu/learn/historyculture/kp.htm, is another way to experience history. Join guided tours of the house on the weekends or visit any of the other land and buildings like the slave quarters and interpretive garden on your own.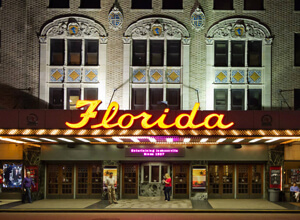 Florida Theatre
The Florida Theatre, http://floridatheatre.com/events/, is an old theater that hosts many different kinds of events. If you're looking for an event to attend other than a Jacksonville Jaguars game, take a look at all the upcoming events at the Florida Theatre. Along with music, movies, dance and other shows, the building has a rich history of almost 100 years.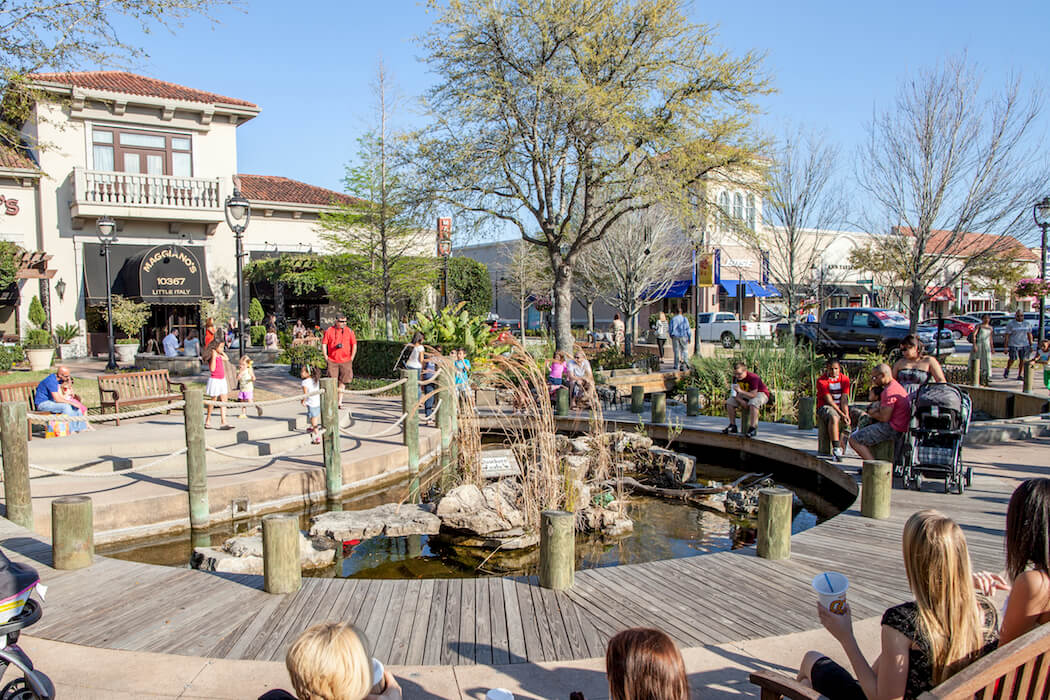 St. John's Town Center
St. John's Town Center, http://www.simon.com/mall/st-johns-town-center, is perfect if you like shopping, and will have everything you need. Along with a multitude of stores, it is a hotspot for great restaurants. Just walking through the mall outside in the sun makes for a pleasant day, with a turtle pond and dog park along with the beautiful buildings.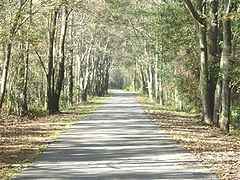 Baldwin Rail Trail
The Baldwin Rail Trail, https://timucuanparks.org/jacksonville-baldwin-rail-trail/, would be a great place to go if you like biking, walking, skating, or even horseback riding. The Baldwin Rail Trail had miles of paved trail and multiple spurs of unpaved trail. There is a historic preserve right in the middle of the trail for you to pause and enjoy nature. You can also stop at the small town of Baldwin and have a homestyle food in one of the diners there.
There are so many family activities in Jacksonville just waiting to be taken advantage of. Add this city to your list of places to vacation this year. Jacksonville will give you memories you'll never forget!